Why Buy Art From Zatista?
Peace of Mind

Free returns within 14 days and our best price guarantee. Smooth delivery to your door, trackable and insured. Join the growing number of happy Zatista collectors around the world!
Quality Artwork

Zatista's collection contains the best emerging and established artists, hand-picked by our curators, just for you. Official certificate of authenticity, signed by the artist, with every purchase.
Own a True Original

Express yourself with a unique piece created by the hands of one of talented artists. Transform your home with the impact of one-of-a-kind original art.
Personal Service

Your personal art concierge is here to help. Zatista's friendly and transparent experience is a refreshing way to buy art. We're only an e-mail or phone call away.
A Word From Our Happy Collectors
NEW FROM WALLSPIN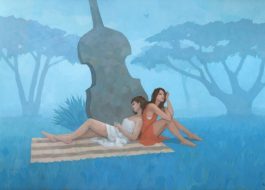 Music & Art – Always A Good Combo
As Plato once said, "music gives a soul to the universe, wings to the mind, and flight to the imagination and life to everything." Music may have a place in all of our hearts, regardless of taste. Whether you play in an orchestra or would rather update your Spotify playlist, music is most likely a small piece of everyone. Some sounds just have a great beat, while others can put us right back into a moment in time. From bopping to catchy radio singles or seeking out indie favorites, music can be a great way to get to know people. Even if you listen to "a little bit of everything" there are still bits of your personality hidden in your playlists ...
The post Music & Art – Always A Good Combo appeared first on Zatista.com, the premier source for original art online.
Read more >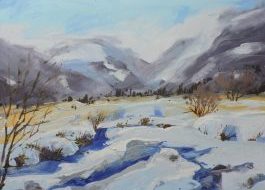 Winter's Just Around The Corner
In some parts of the US it's already starting to feel like winter. With a heavy dump of snow in the midwest this week, it's a bit colder than usual for this time of year. But it sure is cozy! How are things in your neck of the world? As a look ahead to the holiday season, here are some images that might get you thinking about sitting by a fire, with loved ones, enjoying a little down time before then end of the year ...
The post Winter's Just Around The Corner appeared first on Zatista.com, the premier source for original art online.
Read more >
How It Works
Discover Artwork You Love
Find the perfect piece by browsing our carefully curated collection.
Easily Place Your Order Online
Check out smoothly. Once we receive your order, we ship your artwork securely and are here to help every step of the way.
Open your new artwork and enjoy
Love at first sight. If not, simply return it within 14 days.