As we say goodbye to Summer, cooler weather and shorter days can make the transition to Fall difficult. But we are embracing Autumn for all that it is – from the golden, falling leaves to the newness of the season: it is a time of comfort and of change.
If you're looking for autumn-inspired art to get you into the season, look no further! We've rounded up a series of fall friendly artworks that are sure to get you into the spirit. With their warm colours and powerful brushstrokes, you might just fall in love with these original art picks.
Take a look at our Fall Art roundup :
Painting, Oil on Canvas
48.0 inch x 60.0 inch
Word from the artist
"The autumn wind cuts through the trees. Thick, vibrant, oils on canvas influenced by the color, movement and texture found in the natural world around us."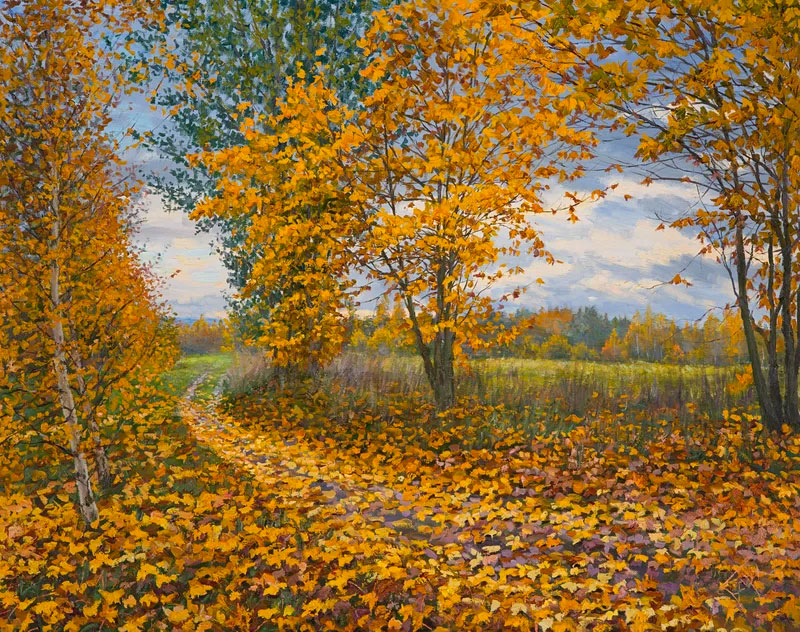 Painting, Oil on Canvas
28.7 inch x 36.2 inch
Word from the artist
"Elena unites still life and landscape in a single painting naturally and effectively: be it a contrasting chiaroscuro, a counter light of verdure, translucent in the sun like a stain-glass, or the miracles of the optical tricks of perspective."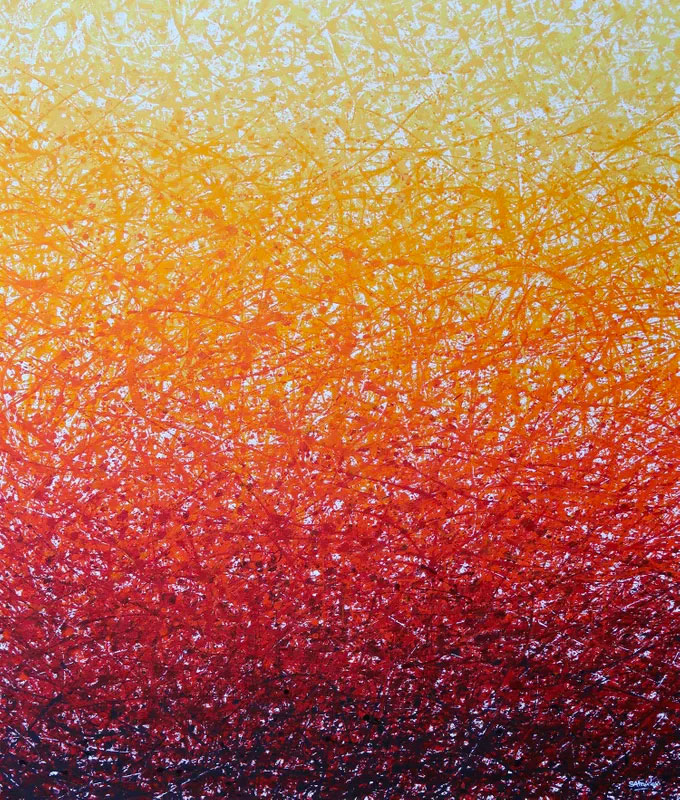 Painting, Acrylic on Canvas
48.0 inch (122.0 cm) x 39.8 inch (101.0 cm)
Word from the artist
" This piece represents the progress of colour through autumn as the leaves in the trees move from yellow to deep red."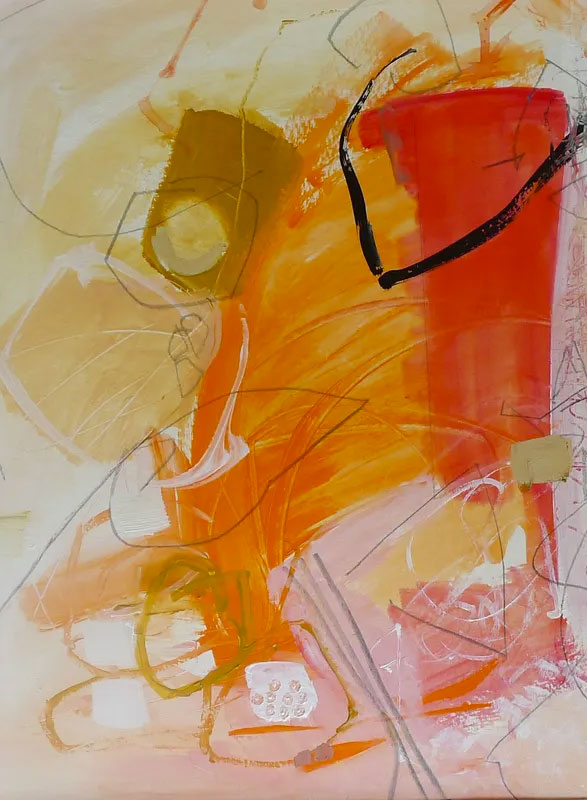 Painting, Acrylic on Paper
20.0 inch x 16.0 inch
Word from the artist
"My abstract paintings evolve through improvisation, experimentation, and intuition, unfolding and taking shape as the work progresses. Inspiration is mostly from nature. Although I consider my paintings non-objective, there are familiar shapes like a leaf or flower that may manifest itself. "
Autumn Rain in Lexington Avenue by Chin H Shin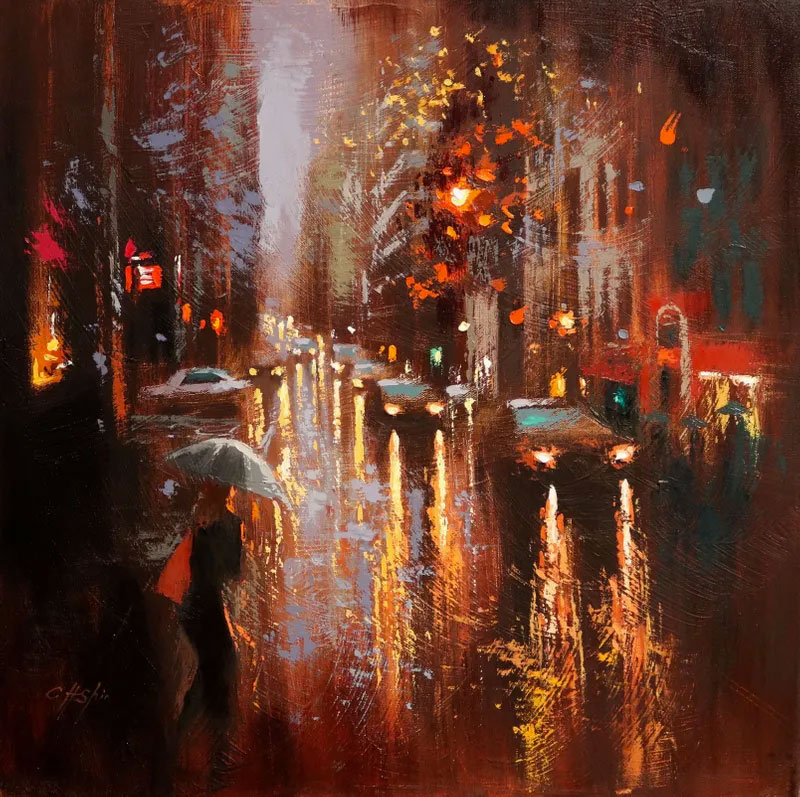 Painting, Oil on Canvas
24.0 inch x 24.0 inch
Word from the artist
"Continuing study of rainy day. My rainy day series is the bridge to the new expressionism I am working on few years, inspired by music and weather"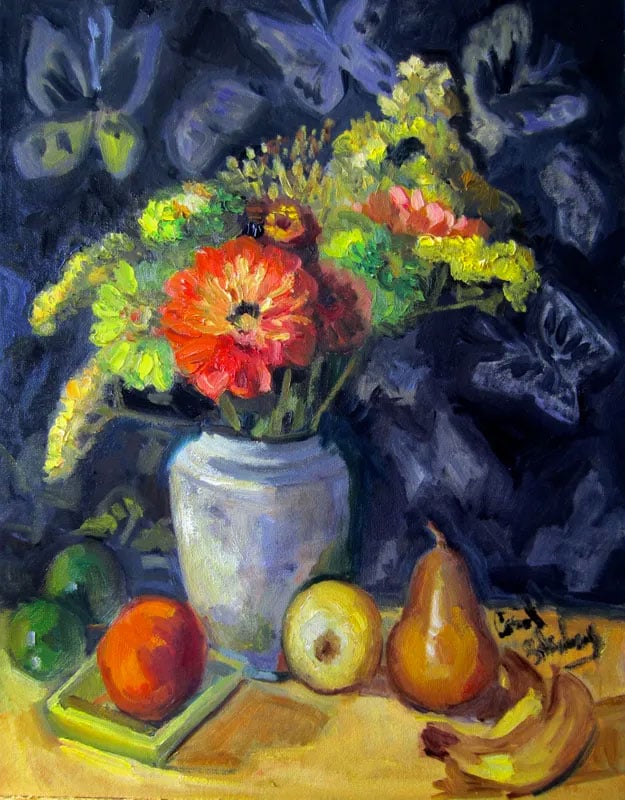 Painting, Oil on MDF Panel
18.0 inch x 14.0 inch
Word from the artist
"I want to express/allow freedom, joy, spirit. Although I've thought of flowers as merely an excuse to paint, I've come to realize that they are simultaneously much more than that for me. "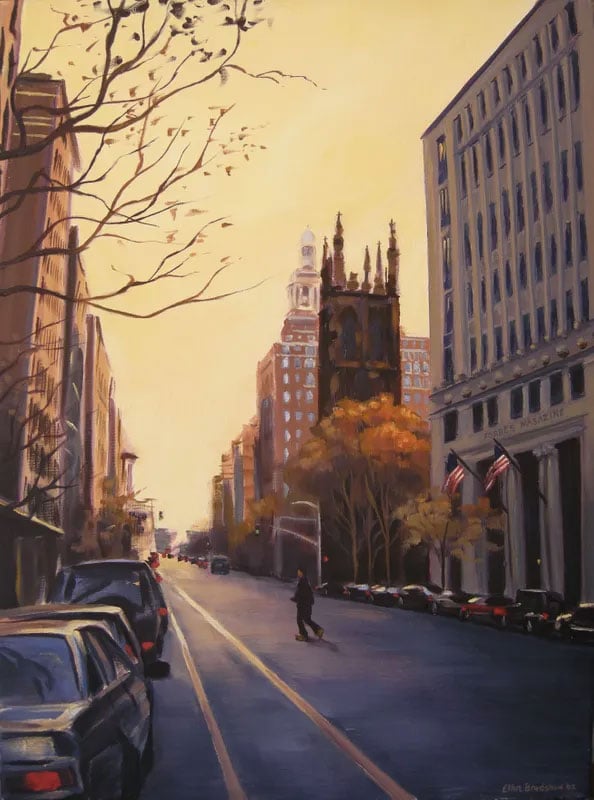 Painting, Oil on Canvas
24.0 inch x 18.0 inch
Word from the artist
"A walk along lower 5th Ave at dusk in autumn afforded this breathtaking colorful shot of beauty! An October sun bathes Greenwich Village in its yellow glow, highlighting foliage and details of building facades and cars, for a few brief moments before night descends!"
Grow Your Art Collection in 2020
Whether you're purchasing your first piece of original art, or adding new paintings to your growing collection, you're sure to find art you love. Need a little help? Work one on one with one of our expert curators to help you build your art collection or find the perfect piece for your home. Learn more about our art advisory here or browse our curated collection.