Pop Art was born in the mid-1950s in Britain and in the late 1950s in the United States. However, it became very popular in the 1960s in New York City with artists such as Andy Warhol, Jasper Johns and Roy Lichtenstein. Inspired by the everyday, Pop Art was meant to be more relevant, more accessible to the general public – often including iconic imagery from popular culture that was well known to the general population – hence the name, Pop Art.
The Pop Art movement was in a way a reaction to the Abstract Expressionist movement – a movement sometimes seen as serious. Pop Art was in some ways the antithesis of Abstract Expressionism – it was literal and meant to be fun, appealing to all. 
"Pop Art looks out into the world. It doesn't look like a painting of something, it looks like the thing itself." – Roy Lichtenstein
Consumerism and Art
Pop Art in some ways became a commentary on American consumerism, something that had seen a dramatic shift in the years following World War II. It is a reflection of the climate of increased consumerism that was emerging at the time. Artworks often depicted images of easily recognizable objects or people. Consumer goods were often depicted in Pop Art – think Warhol's iconic Campbell's Soup. Television, cartoons, comic books, celebrities and other icons were also popular depictions. Using people and objects that were recognizable by most helped to make Pop Art a more accessible art movement.
"Once you "got" Pop, you could never see a sign the same way again. And once you thought Pop, you could never see America the same way again." – Andy Warhol
Pop Art Technique 
Artworks often use repetition of an image in varied colours. Colors are often bright, primary colors – straight out of the tube or can of paint with little to no mixing. You can also expect to see high contrasting colors in pop art. Compositions are typically very simple and visually appealing, simplifying objects and people.
This style of art challenges traditional mediums and techniques. It includes a unique mix of approaches, combining painting, photography and printmaking. Sometimes, Pop Artists would use commercial advertising methods like silkscreening.
"Pop Art is for everyone." – Andy Warhol
Original Pop Art Paintings
Pop Art makes a great addition to any home or office. These fun and bright artworks are a great way to add colour to any room. If you're looking to build your collection of Pop Art paintings, browse Zatista's Pop Art collection. Here are some of our top picks when it comes to one-of-a-kind pop art!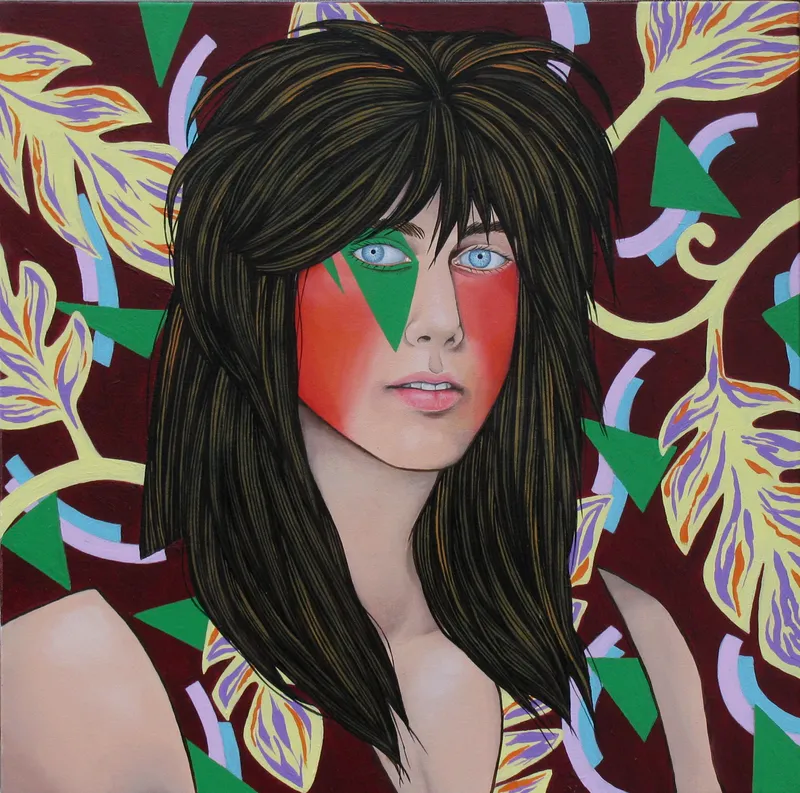 Metallaro #1 by Irene Raspollini
"Hair metal is one of the most popular genres of the 80s: crazy outfits, colored hair, spikes and leather everywhere, with androgynous frontmen like Dee Schnider, Bret Michaels and Sebastian Bach, brought on stage a lot of noise and creativity. Face painting and teased hairstyle were very common: this Metallaro (metalhead in Italian) was clearly inspired by those bands."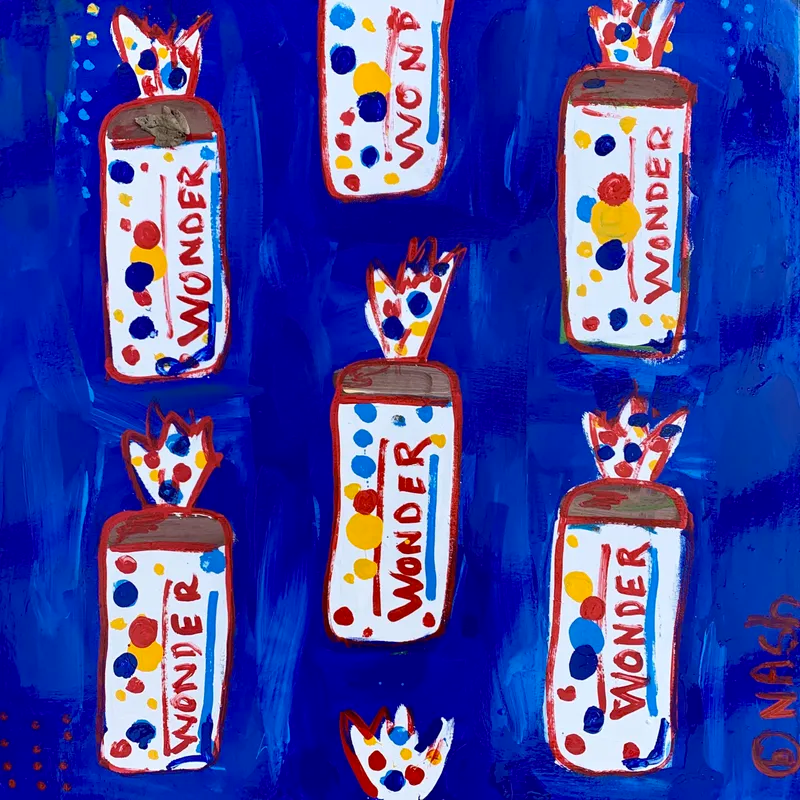 Bunch of Wonder by Brian Nash
"I'm a child of New England in the 60's. I grew up in Boston, and spent my summers at my grandfather's house on Cape Cod and on my dad's boat on Nantucket. I have such fond memories of that time, and I love the aesthetic and innocence of the 60's. I tend to paint images from my memory, which give my paintings a somewhat nostalgic feeling, while also being modern."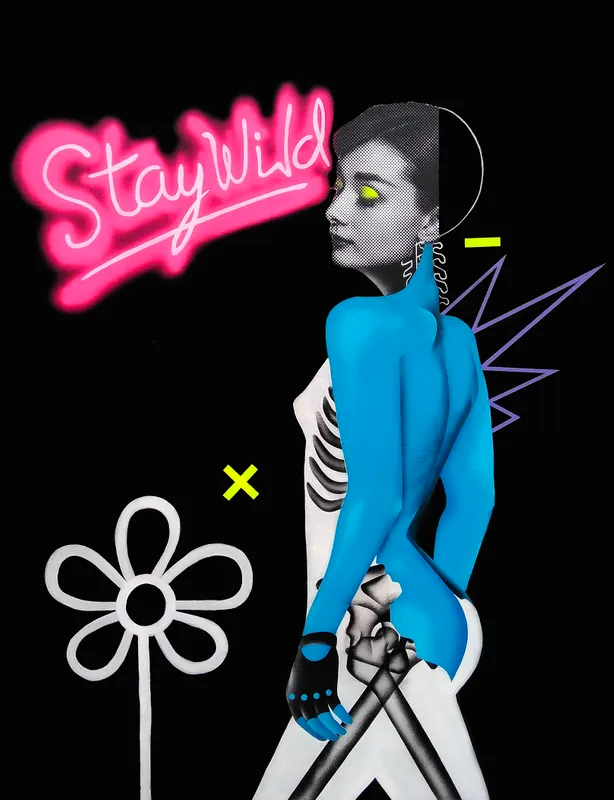 Born to be wild by Dead Punk
"Born to be wild is a piece inspired by the freedom to be our true selves.Subject is Audrey Hepburn and spray paint and poster paper was used to create work."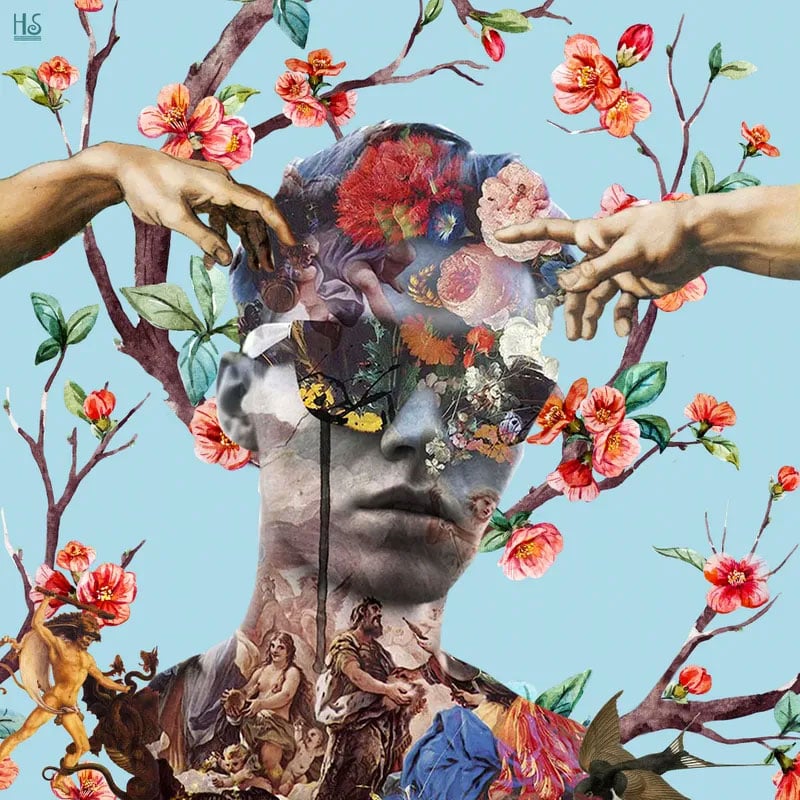 Blow Your Mind by Christian Løgstrup
"My artist alias is Helt Sort (Danish for "Completely Black") and I was born in 1963 in Copenhagen. As award-winning designer and art director I am (from 2016) a very engaged and active artist with a strong focus on modern contemporary pop art with a twist of surrealism. Creating and sharing art is my mission; my visions, my passion."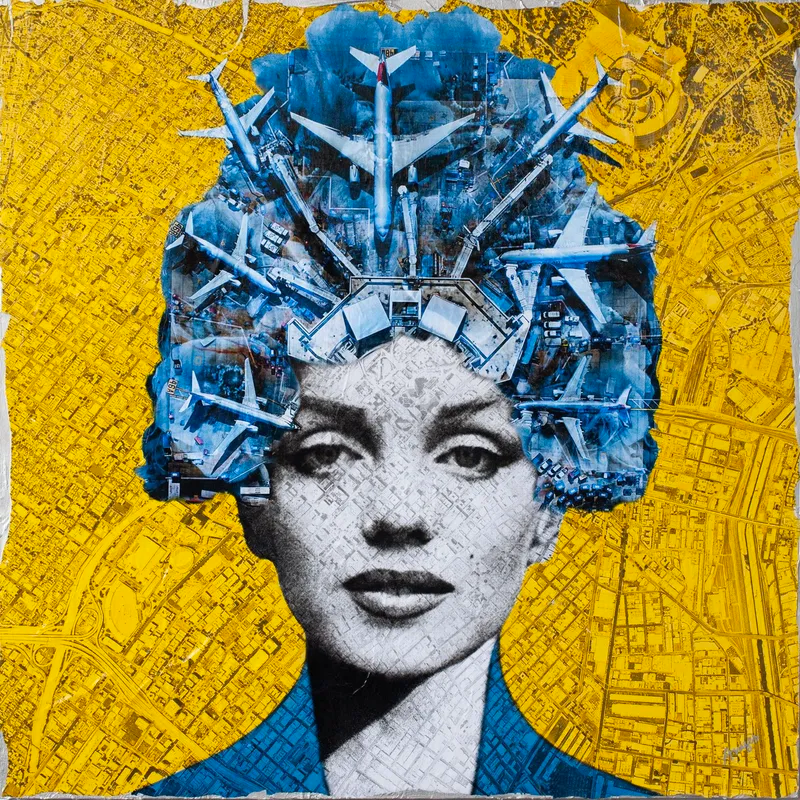 Marilyn the Goddess by Anyes Galleani
" Created by collaging various prints of an iconic image I created digitally by combining a found photo of Marilyn Monroe with satellite pictures of theLos Angeles airport and downtown area. The prints are torn and distressed before being collaged, giving the art a worn-out feeling. Acrylic paint is added around the image."
SUPER DUCK by Vincent Bardou
"Born in France in 1989, painter Vincent Bardou shares his vision of the world in his pieces with audacious and unique style, mixing pop art and street art."
—
Browse our growing collection of original pop art for sale, created by the best emerging and established artists.