Winter is a beautiful time of year when nature seems to stand still. With crystalline snow blanketing the earth and that frosty chill in the air, it's a calm and introspective season. It's also a season that inspires creativity! Sometimes less is more, and playing with subdued winter inspired hues like white, silver and blue can lead to a stunningly understated color palette. We've selected some of our favorite art pieces that emulate the essence of winter, from snowy landscape paintings to more abstract icy blue art pieces. It might be chilly outside, but these beautiful art pieces are sure to warm up any space!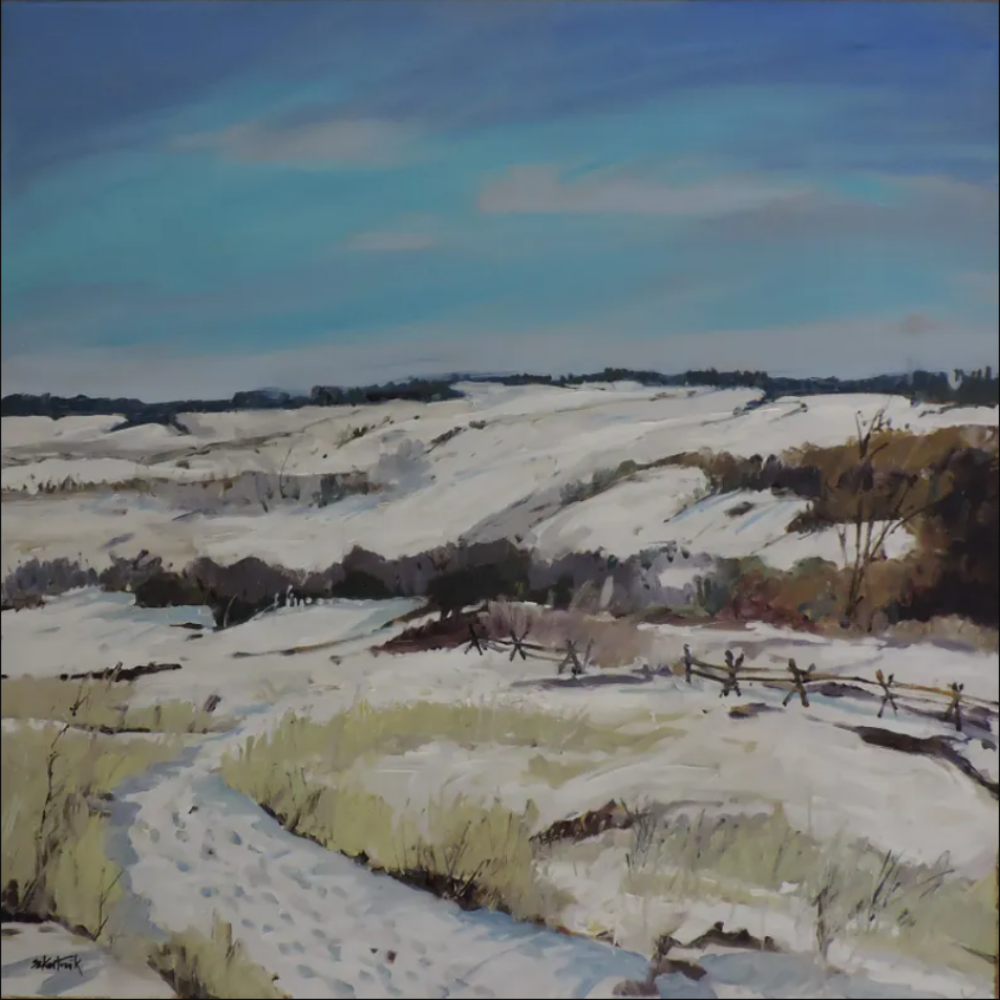 This oil painting captures an idyllic view of a rural field swathed in snow. This beautiful landscape showcases nature in winter and artist Richard Szkutnik says "I paint because I enjoy it, because I like to communicate with people about my art, my life and my world. I like to show and get people closer to nature creation."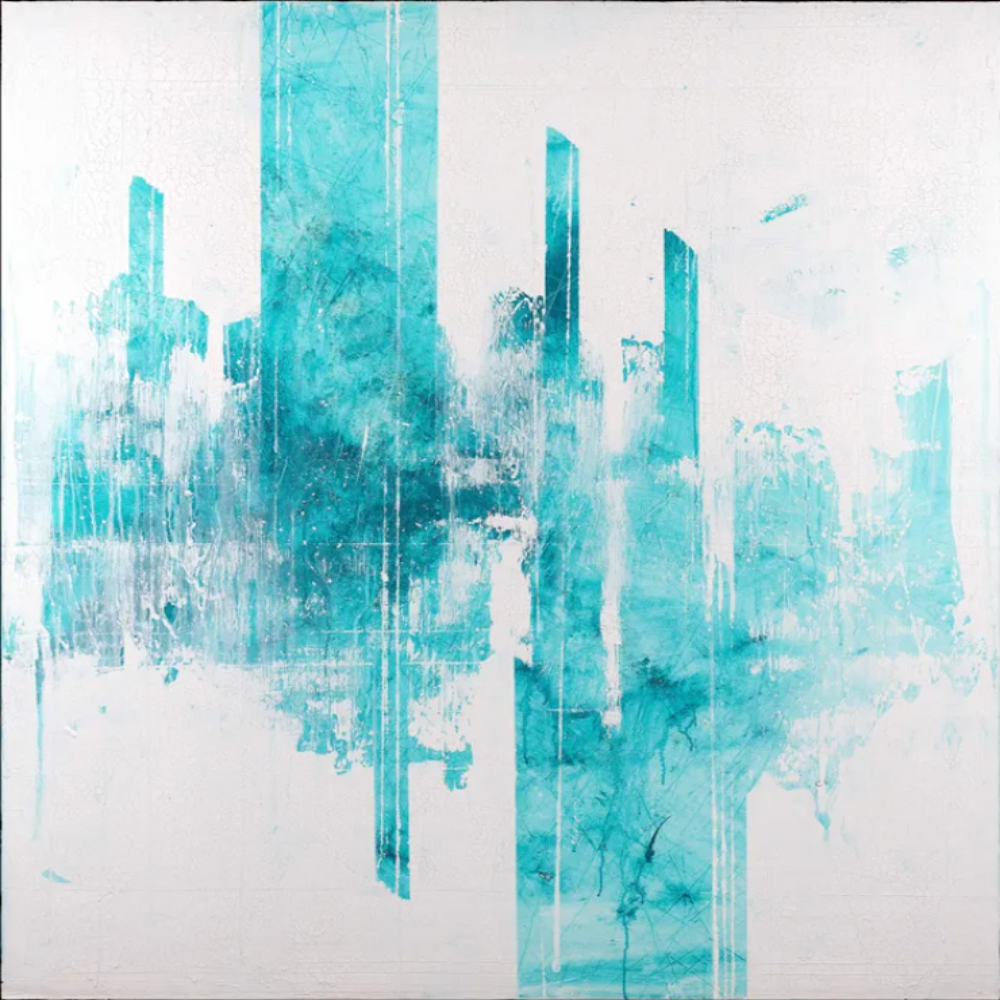 This abstract oil painting on canvas is resplendent with wintery colors like icy blue and snow white. We love how this piece emulates winter in a less obvious expression. Artist Nemanja Nikolic says "I am a visual artist who specializes in abstract paintings. Entropy, colour theory, texture, and composition form the essence of my abstract artworks placing me in the realm of abstract expressionism."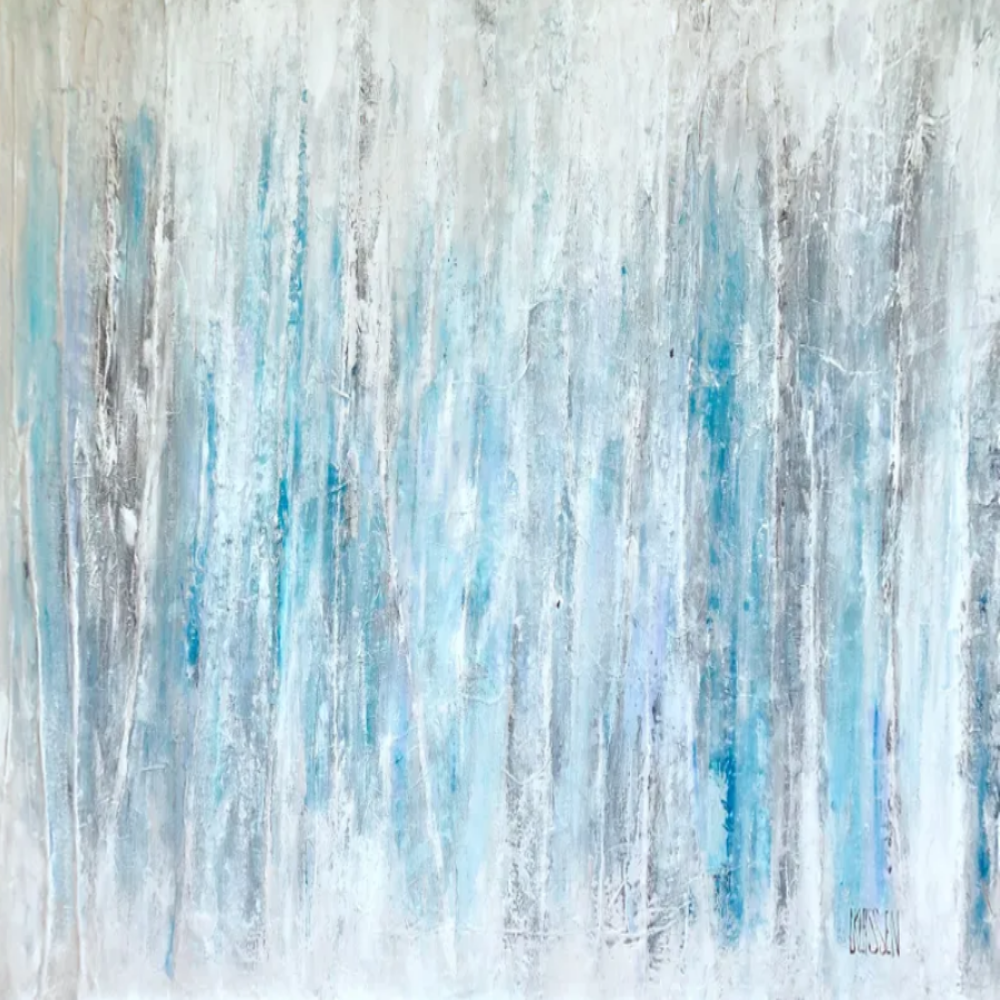 Artist Lianna Klassen describes this piece "Every few years in Canada we have ice storms. Though they can be deadly for shrubs and trees, they have ethereal beauty that captures me. I've seen these ice storms here in Vancouver as well as during our time in Montreal and this is my impression of their beauty. This painting is highly textured with a subtle blues, grey and white palette."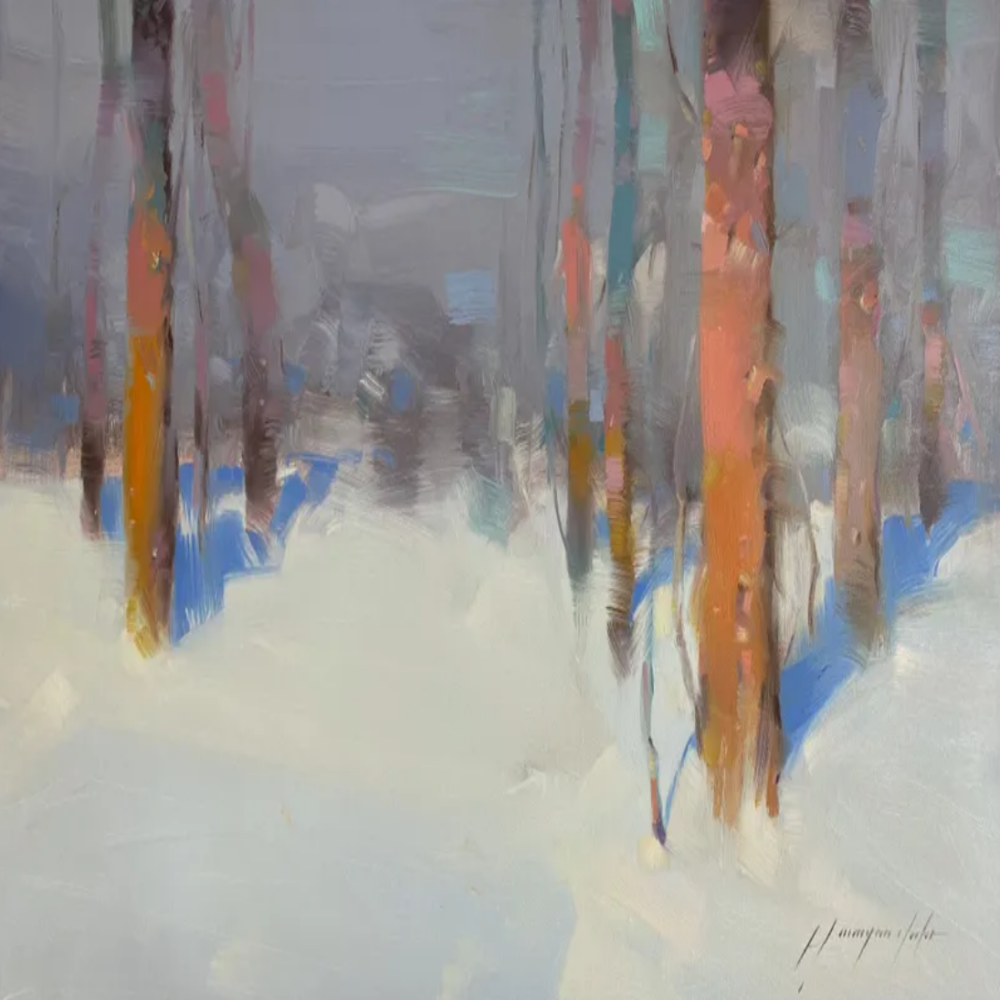 This beautiful oil on canvas painting depicts a snowy scene of trees in the forest. You can almost feel the winter chill by looking at it. Artist Vahe Yeremyan is an accomplished artist who values high-quality work. "Mr. Yeremyan is deeply involved in every aspect of his craft. His belief in the importance of using top-grade materials is apparent to all who see his work. He finishes all his pieces of art with a high-grade varnish which protects them from harsh sunlight and dust, preserving them in the best way possible."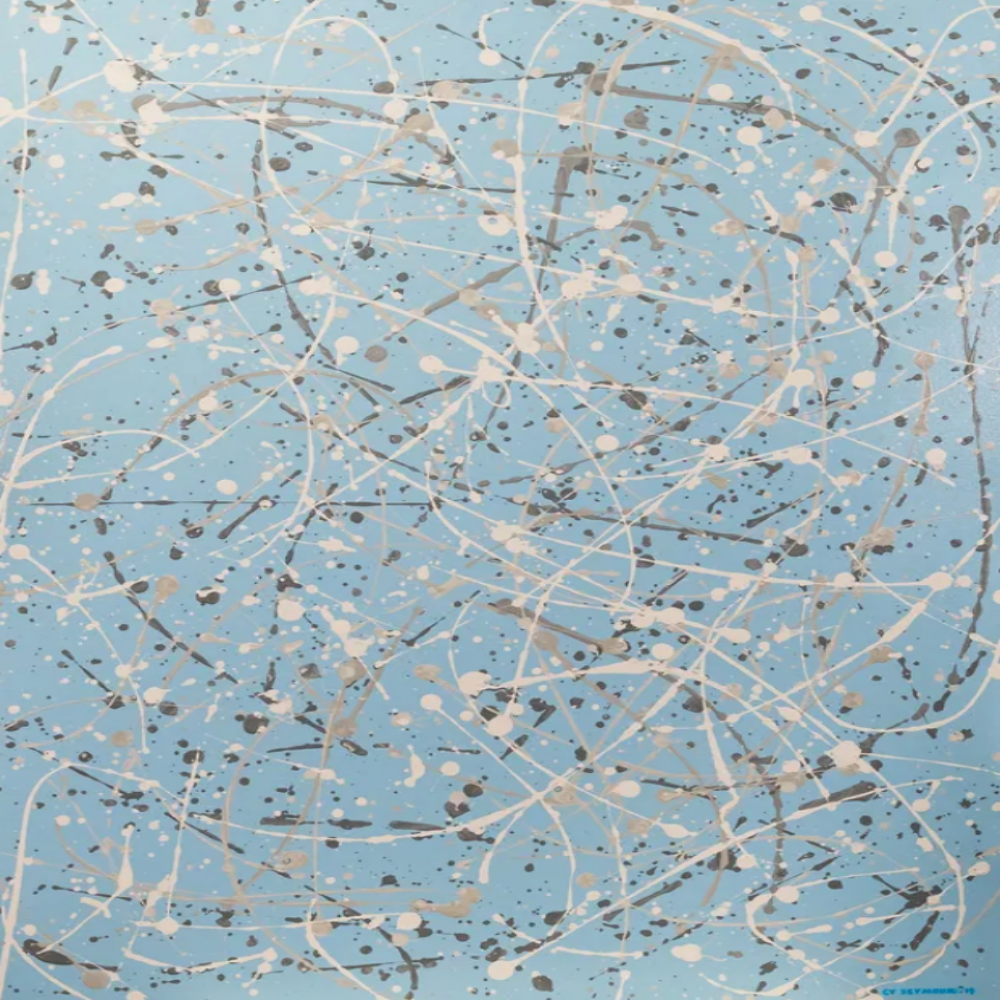 This abstract piece has a beautiful array of wintery colors, giving it an icy feel. Artist Cy Seymour says "I've always been fascinated by the power of color and how it affects people. Each painting tells a different story – there's no repetition. I spend countless hours arranging different color schemes and see how I feel as a result. As I paint vivid memories and visions come back to life which is a cathartic experience and when I stand back and look at a finished painting, I feel great relief. In turn, I aim to project that experience on to my viewers."
We love how inspiration can take so many different forms. From beautiful wintery landscapes to abstract interpretations of the season, winter looks beautiful in art form. It's always inspiring to see how artists around the world all interpret this time of year just a bit differently. If you're looking to add some new winter themed art to your collection, shop our featured pieces on our website to order art online. You can also browse our collection to discover other original paintings for your home on Zatista.com.