Art is one of the best ways to make a house feel like a home. Handpicking art pieces you love adds personality to your home and makes it feel like you. If you're new to purchasing art, the number of options available can seem overwhelming. There are also things to consider like selecting a specific color palette, size and medium. Selecting the right art pieces for your home can be the perfect finishing touch for your décor and can really elevate the space. Starting an art collection can be daunting at first, but it is an enjoyable experience based on exploring your creativity and seeing what inspires you. If you're wondering how to build an art collection, the simple answer is to start small and work your way up.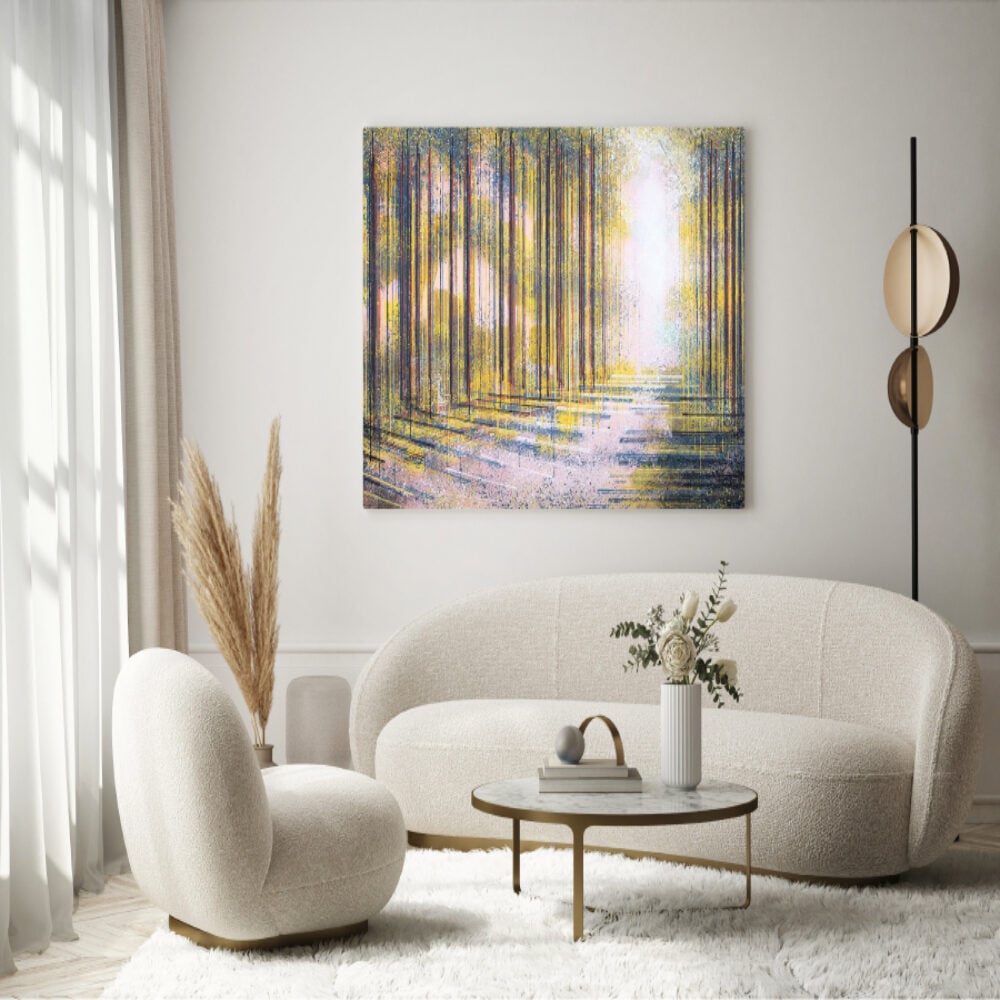 The Benefits of Having Art in Your Home
Did you know that art has been proven to improve your mood and inspire creativity? Having artwork in certain spaces such as an office or studio helps set the right ambiance to spur inspiration and productivity. When art is placed in the bedroom, it can foster a sense of relaxation and tranquility. Selecting the right artwork for a space can make a huge difference in overall mood and atmosphere. This is why it's so important to select art pieces that you love and that promote the feeling you want to achieve in that particular room.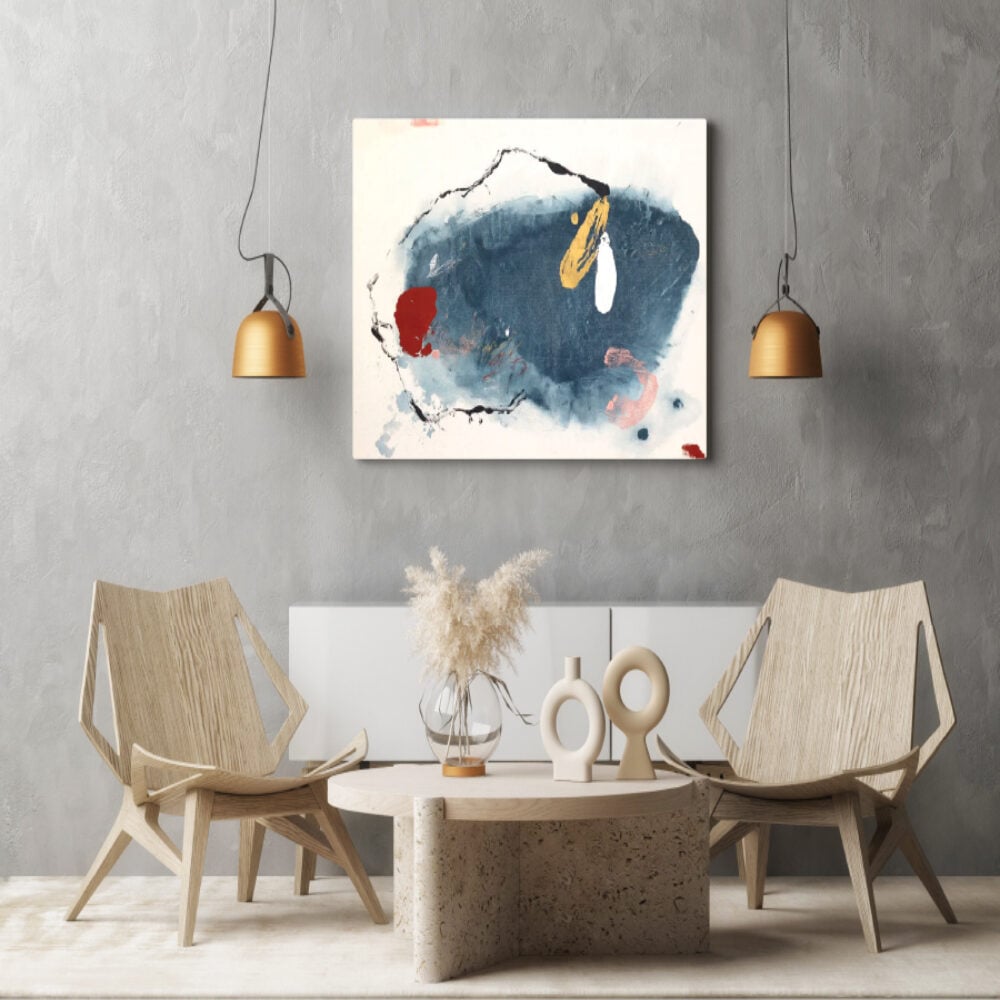 Art for Every Space
Featuring art throughout your home is a great way to create an overall art experience. It also adds flow to the home and a sense of continuity to your interior décor. By having a sequence of art pieces that transition from one room to another, you add the finishing touch to your décor. There are some pieces that are best suited for certain spaces, and it can be based on several characteristics, like style, subject and size. We've compiled a few tips to help you narrow down your art selections based on the room in your house where they'll be hung.
For larger rooms such as dining rooms, try selecting a larger piece that helps to fill the space. It also provides a conversation piece for friends and family when they come to dine. Choosing to add art with contrasting colors to your room décor can also be a great way to add visual interest to this communal space. Landscapes also suit larger spaces with ease and can be a great choice when hung singularly on a large wall.
For rooms dedicated to rest and relaxation such as the bedroom, den or living room, choosing pieces that showcase your personal interests are a great choice. They help promote a sense of self and personalize the spaces where you feel most at home. Try selecting a photographic piece featuring a subject matter that appeals to you, or perhaps choose a piece that features a color palette of your favorite tones. You can even stick to muted tones if you're looking for a tranquil effect.
If you have a home office or a space where you perform creative tasks, select pieces that have visual interest without being too distracting. Graphic pieces and modern artwork are great choices for creative spaces in your home. The right selection of colors can also help spur inspiration and invigorate the room with a sense of energy. This can help to create an atmosphere of productivity and mental clarity.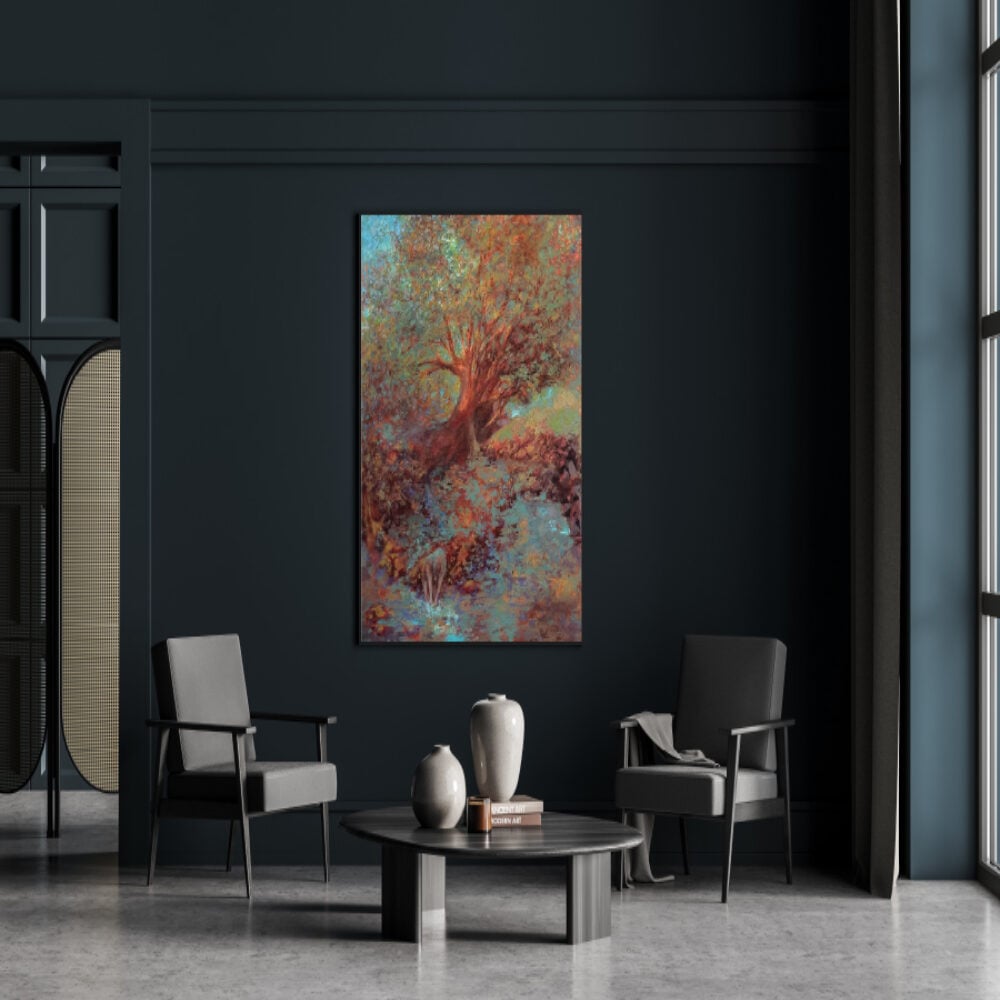 Get Help from the Experts
If you're ready to create an art experience in your home but don't know where to start, enlist the help of an expert! Our art advisory service starts with a consultation to get to know you and what you like. By getting to know you and learning more about your art taste and interior décor selections, we can form a clear idea of what you're looking for. Based on this, we handpick tailored recommendations of art pieces that will best fit you, your home, and your vision. Our experienced team will help you navigate our curated collection of 25,000+ original works from top artists from over 50 countries, or even commission a custom piece just for you. If you'd like to learn more about our art advisory service, visit our webpage.